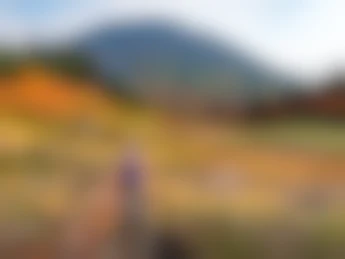 It's not just skyscrapers that brush the clouds in Japan. Rising into the sky across this island nation are countless majestic mountain ranges peppered with volcanic hot spring baths (onsen), mirror-smooth alpine lakes, and towering forests crisscrossed by ancient walking routes.
An appreciation of nature has long been deeply rooted in Japan's DNA. Traces of the country's rich connection to the natural world are discernible across the spectrum, from the rise of wellness activities like shinrin yoku (forest bathing) to the artful arrangement of ikebana flowers in a tearoom.
For intrepid travelers, there are few better ways to be fully immersed in Japan's restorative natural beauty than by swapping neon-lit urban hubs for the poetic landscapes of its far-flung mountainous regions. Here are just three destinations where healing nature awaits.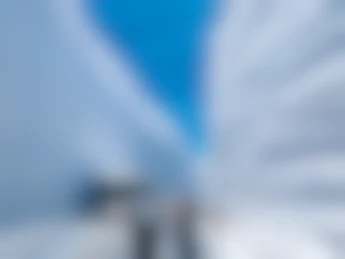 Photo: Yuki-no-otani provided by Central Japan Tourism Association
While nature-loving visitors are spoiled for choice in Japan, one of the best places to enjoy all things mountain-related is the Tateyama Kurobe Alpine Route. This exquisitely scenic 23-mile pathway cuts across the snowy peaks of the Northern Alps in Toyama and Nagano Prefectures in Central Japan. Choose from a range of transport options — cable cars, trolley buses, ropeways, or simply hiking by foot — to explore colorful mountain landscapes that change with the seasons. 
Highlights include the virgin beech forests and centuries-old Tateyama cedars of Bijodaira, a forested plateau scattered with famous bijo-sugi trees (or Beautiful Women Cedar trees, named after a legendary love story dating back more than 1,000 years). Experience the rich biodiversity of the Midagahara Boardwalk, where you'll walk among the verdant plants that fill one of Japan's largest alpine wetlands. Finally, don't miss the roaring rush of Shomyo Falls, the waterfall with the highest drop-off in Japan at 350 meters.
Perhaps most famous of all is the iconic Yuki-no-otani snow wall, where visitors can walk between towering walls of snow that can sometimes reach up to 20 meters high, as Tateyama is home to some of the world's heaviest snowfalls. The experience lasts from mid-April to late June.
How to get there from Tokyo: Travel on the Hokuriku Shinkansen from Tokyo Station to Nagano, about 80 minutes. Then, take a bus to Ogizawa Station, around 105 minutes.
How to get there from Osaka: Take the Limited Express Thunderbird to Kanazawa, about 150 minutes; then take the Hokuriku Shinkansen to Toyama Station, about 20 minutes. Next, take a 60-minute train from the nearby Dentetsu Toyama Station to Tateyama Station. Here, visitors can board a cable car to access the Alpine Route.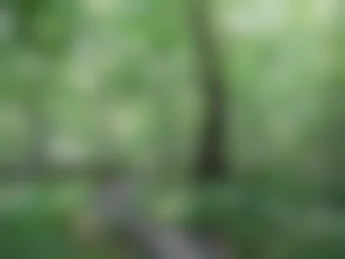 Photo: Shirakami Sanchi provided by Tohoku Tourism Promotion Organization
The northern Tohoku area is another paradise for mountain-lovers — in particular, the epic range of Shirakami Sanchi, which spans both Akita and Aomori Prefectures on the northern tip of Japan's main island Honshu. Here, visitors can immerse themselves in an enchanting dreamscape of pristine ancient forests and crystal-blue lakes. The park is famously home to East Asia's last remaining virgin beech trees, a key reason why this forest was declared one of Japan's first UNESCO Natural World Heritage Sites in 1993.
Among countless hiking trails, one of the most popular routes is Juniko (meaning 12 lakes), a 1.5 hour loop through a series of picturesque ponds. The crown jewel is Ao-Ike (Blue Pond), famous for its mesmerizing cobalt blue water. (Tip: time your visit for around 11 a.m. when the sun enhances the lake's unique color). Another popular attraction in the park is Anmon Falls, a series of three tumbling waterfalls that become taller and more dramatic as the route deepens into the forest.
For a sublime view of Japan's uniquely spectacular landscape, climb Mount Shirakamidake, the tallest peak in the range. Best for experienced climbers, this hike takes six to eight hours round trip, with a 1225-meter change in elevation. Those who persist are rewarded with stunning vistas of forested mountains meeting the blue waters of the Sea of Japan. The hike can be done June to October; autumn is a highlight, when a fiery blaze of leaves light up the scene.
How to get there from Tokyo: Take a 3.5 hour bullet train from Tokyo to Shin-Aomori station, then board a 30-minute train to Hirosaki Station, followed by a 40-minute bus to the gateway of Shirakami Sanchi. There are also ten-hour bus rides available from Tokyo.
How to get there from Osaka: Take a 4.5 hour bullet train from Shin-Osaka to Shin-Aomori via Tokyo. Next, head to Akita Station and take a one-hour train to Noshiro Station. Alternatively, take a 1.5 hour flight from Osaka Airport to Aomori Airport, then travel by bus or train to Hirosaki and on to Shirakami Sanchi.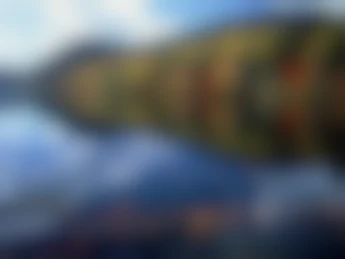 Photo: Lake Shikaribetsu provided by Hokkaido Tourism Organization
In the heart of Hokkaido, Japan's northernmost island, sits its largest national park. Daisetsuzan is also known among Hokkaido's indigenous people as Kamui Mintara – the Playground of the Gods – and it's easy to see why: a scattering of mountain peaks stretch into the skies, dotted with mirror-smooth lakes, steaming hot springs, majestic waterfalls, and marshlands teeming with rare plants and wildlife.
One show-stopping site is the freshwater Lake Shikaribetsu, ideal for serene canoe rides by day and star-gazing by night. The reflective jade waters and surrounding forest offer a plethora of activities – from fishing and boat cruises to hiking and zip-lines. Keep an eye out for the cute furry faces of pikas, curious rabbit-related animals living in the forest.
The region can be savored in different ways through the seasons, with blazing expanses of autumn leaves, summertime bursts of wildflowers on alpine plateaux, and exhilarating wintertime skiing (from November to early May – Japan's longest season). In the winter months, don't miss Lake Shikaribetsu Kotan, a pop-up village made of ice featuring igloos, ice bars, and onsen bathing, which appears on the surface of the frozen lake.
How to get there from Tokyo: Take a 90-minute flight to Asahikawa airport. Next, rent a car or take a 35-minute shuttle bus to Asahikawa Station, a hub for buses running directly to a number of popular locations within Daisetsuzan.
How to get there from Osaka: Take a flight to Asahikawa airport from Osaka (around two hours), before proceeding as above.
Ready to plan your nature-rich tour of Japan?