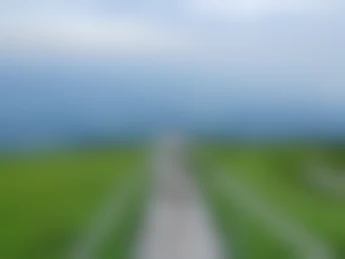 Photo: Mount Daisen provided by San'in Tourism Organization
For many travelers, Japan is a destination synonymous with the futuristic skyline, world-class dining, and cutting-edge fashion of Tokyo, its fast-paced cultural epicenter. Yet those who break away from the crowds are rewarded with an altogether different kind of adventure: full immersion into this island nation's beautiful and invigorating natural landscapes.
From dense ancient forests with mesmerizing waterfalls to sacred volcanic mountains with sweeping views, intrepid travelers will find no shortage of ground to cover. While thrill-seekers can pursue high adrenaline outdoor activities like paragliding, canyoning, and diving, there are myriad opportunities to connect mind, body, and spirit. Here are four destinations off the beaten path where you can explore Japan's wild side.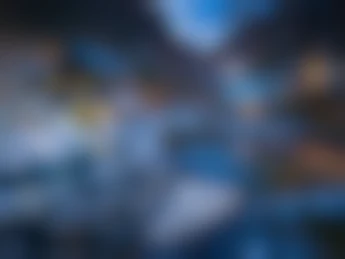 Just two hours from Tokyo, adrenaline junkies will find plenty of action in Minakami, a mountainous hot springs town in Greater Tokyo's Gunma Prefecture. Here, it's all about slipping, sliding, swimming, jumping, and rafting in the region's fast-flowing waters. Between April and October, professional guides accompany visitors as young as six for a knuckle-gripping few hours in Minakami's rugged canyons.
Those keen to sleep under the stars can check into Minakami Riverside Oasis Glamping, just next to the Canyons Minakami Base. Situated in a quiet valley overlooking the Yubiso River, this glamping site is perfectly positioned for a post-adventure retreat in nature. Yet it's also at the entrance to Joshin'etsukogen National Park, a vast and scenic expanse of volcanic mountains, alpine forests, and lakes that unlocks even more opportunities for hiking and hot spring onsen-soaking. 
More action unfolds at the foothills of Mount Tanigawa, a popular destination within the park for heart-pumping activities like white water rafting, bungee jumping, and mountain biking. In the winter months, snow sports take center stage when skiers flock to the area.

How to get there from Tokyo: Take a 70-minute bullet train on the JR Joetsu Shinkansen from Tokyo to Jomo-Kogen Station. Next, take a 25-minute bus to Minakami Station.

How to get there from Osaka: From Shin-Osaka, take a 2.5-hour bullet train on the JR Tokaido Shinkansen. Transfer at Tokyo Station and take a 70-minute train on the JR Joetsu Shinkansen. Arrive in Jomo-Kogen, then take a 25-minute bus to Minakami Station.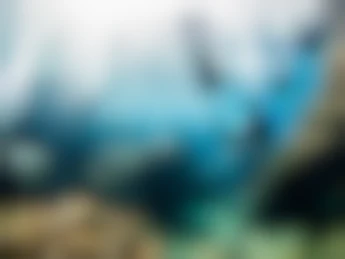 More watery adventures await in Okinawa, the southernmost tip of Japan. This necklace of postcard-perfect islands, renowned for their laid-back tempo and deliciously unique cuisine, offer idyllic beaches and vivid blue ocean. A paradise for divers, there are innumerable diving sites suitable for all skill levels, from deep underwater caves to colorful coral reefs. 
A good starting point is Okinawa Main Island, which is home to a spectrum of highlights, including the buzzy capital city of Naha, luxury coastal hotels, and wild forested mountains across the north. A popular diving spot is Cape Maeda, on the northern coastline. Suitable for beginners, divers and snorkelers alike can explore the shimmering waters around its renowned Blue Cave, alongside schools of fish and even the occasional sea turtle. 
Gorilla Chop is another celebrated diving spot in northern Okinawa, whose unusual name derives from a large rock resembling a karate-chopping gorilla (yes, really), popular among beginners due to its white sand shallow shores. This is just one of several dive sites that are easily accessible from the beach. 
How to get there from Tokyo: Fly from Tokyo (Haneda or Narita) to Naha airport, which typically takes under four hours.
How to get there from Osaka: Fly from Osaka's Kansai International Airport to Naha, which typically takes under three hours.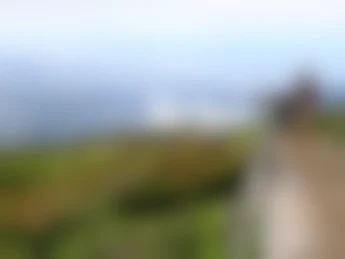 Photo: Mt. Daisen provided by San'in Tourism Organization
Back on dry land, a different landscape unfolds in Tottori Prefecture, on the southwest coast of Japan's main Honshu island. Here, Mt. Daisen towers nearly 1,709 meters above the Sea of Japan. The birthplace of countless tales of Japanese mythology, its forested slopes are crisscrossed with ancient pilgrim routes connecting sacred temples, shrines, and waterfalls.
Today, Mount Daisen remains an important spiritual site — from the historic Daisenji Temple, whose complex is scattered along forested slopes near its base, to Ogamiyama Shrine, whose name means "mountain of the great god" and is accessed via a mountain trail higher up.
It's also a nirvana for outdoor sports enthusiasts. Spring through fall is the optimum time for downhill cycling, horseback riding, and glamping. In colder months, the area transforms into a powdery wonderland for skiing, snowboarding, and snow-shoeing. 
Perhaps the biggest draw is the plethora of mountain climbing courses, with suitable options for all skill levels. Experienced climbers often take on the challenge of reaching Daisen's summit, where jaw-dropping views of the coastline await.
How to get there from Tokyo: Fly from Tokyo's Haneda Airport to Yonago Kitaro Airport, about 90 minutes. Next, transfer to Yonago station and take a 50-minute Nihon Kotsu bus to Daisenji Temple at the base of the mountain.

How to get there from Osaka: Take a one-hour bullet train from Shin-Osaka Station to Okayama Station, before transferring to a two-hour JR Yakumo Limited Express service to Yonago Station. Then, a 50-minute Nihon Kotsu bus to Daisenji Temple will drop you at the base of the mountain.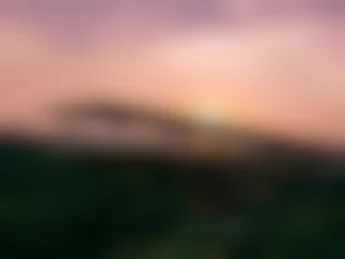 Photo: Zenbo-Seinei provided by Zenbo-Seinei
For a post-thrill respite, sign up for a restorative Zen experience at Zenbo-Seinei. The wellness retreat and restaurant is housed in a minimalist wooden structure designed by Pritzker Prize-winning architect Shigeru Ban. It appears to float amid the lush natural landscape of Awaji Island in Setouchi's Hyogo Prefecture, just south of Kobe.
At the heart of Zenbo-Seinei is a hovering wooden deck over 100-meters long. Intentionally built not to exceed the mountain ridge line, visitors are fully immersed in the natural surroundings with 360 degree-views. You can participate in guided Zen meditation and yoga sessions, a calligraphy practice and tea ceremony, and other self-care activities. Enjoy health-boosting cuisine free of sugar, oil, dairy, and gluten, specially curated by fermentation chef Nobuaki Fushiki.
Zenbo-Seinei also offers overnight stays in Ban-designed guest rooms, each serenely simple and compact in design. The scene-stealing views of the landscape take center stage through walls of glass – providing a peaceful end to an action-packed itinerary. 
How to get there from Tokyo: Take the bullet train from Tokyo to Shin-Kobe, about two hours and 45 minutes. Then, take a 52-minute bus to Awaji Inter Change, followed by a free shuttle bus to Zenbo-Seinei.
How to get there from Osaka: Take a 12-minute bullet train from Shin-Osaka to Shin-Kobe followed by a 52-minute bus ride to Awaji Inter Change. Then, board a free shuttle bus to Zenbo-Seinei.
Ready to plan your adventure-packed tour of Japan?